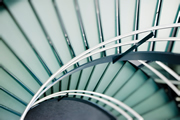 First and foremost, MDM as a discipline is still, more than anything else, a strategy for managing an organization's business-critical information; it is the approach to managing the persistent information assets of a corporate entity. In the modern enterprise, the standardized application of MDM is a consistent and progressive approach to information management which is a necessary step on the road to enhanced organizational performance and managed corporate risk. It has become more than a foundational enterprise strategy: it has become a necessary requirement to organizational growth and managed risk.
Agile MDM is an approach to drive incremental capabilities in disparate components of an IT ecosystem, bringing business value early in a program implementation cycle. That's the potential that APIs built on a big data technology platform can deliver immediately. 
The concepts, practices, and tenets described herein embody the essence of the Agile MDM strategy on the road to achieving comprehensive MDM. It is this strategy that embraces incremental enablement while leveraging trusted and proven standards and practices over time. It also looks to keep what is working in place and avoids that desire to wait until all phase requirements are completed before releasing functionality to users. This approach preserves or maximizes investments already made and can accelerate the realization of strategic goals and objectives. It's important to remember, no matter where you are today — it's never too late to adopt an agile approach to MDM.

Learn more about the benefits of incrementally incorporating MDM capabilities by downloading our white paper.