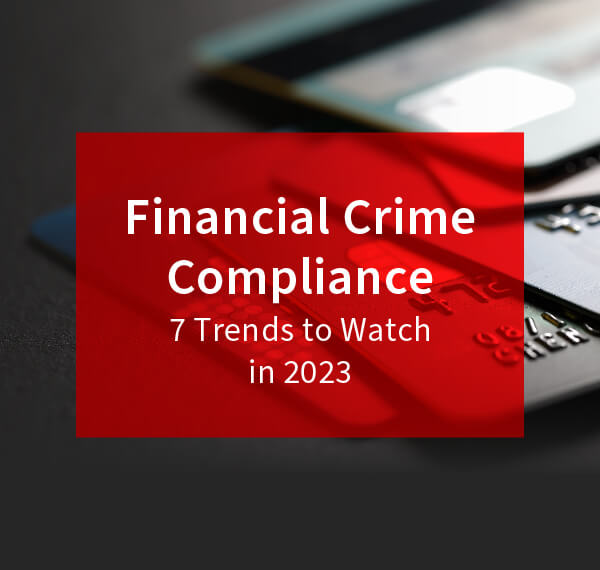 With 2022, came an array of challenges and opportunities for the Financial Crime Compliance landscape, including unprecedented levels of regulation in both complexity and volume, greater need for absolute transparency with regulators and the convergence of fraud and anti-money laundering.

2022 forced business compliance operations to evolve, and organizations will have to keep the same momentum in 2023.

Here are the top 7 trends to be aware of in the Financial Crime Compliance space in 2023.
Find out which market development and compliance challenges are most likely to impact operational strategies, customer experience and compliance plans in the year ahead.
The rising cost of compliance shows no sign of slowing down
Financial crime compliance and fraud move toward integration
Regulatory oversight heightens focus on global supply chains
A confluence of factors drives the need for faster screening
Spotlight intensifies on KYC and financial counterparties
Global trade compliance automation picks up steam
A tight talent pool makes hiring experienced professionals more challenging
Download the infographic to get more insight on each trend that may impact your business in 2023.