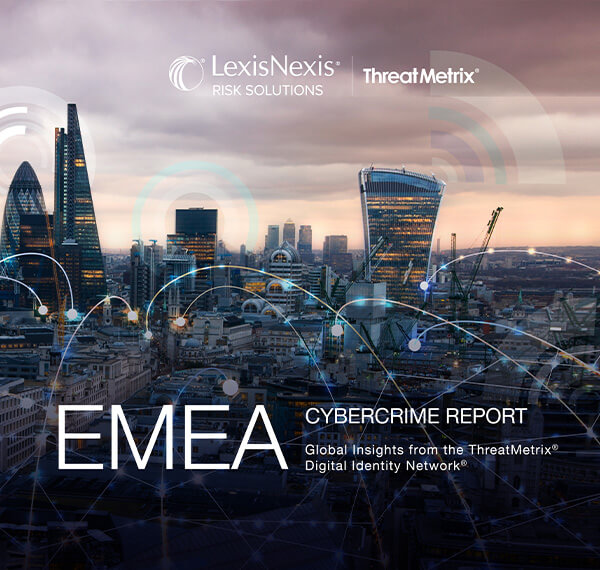 The EMEA Cybercrime Report offers a unique viewpoint into the evolving cybercrime landscape within Europe, giving you a comprehensive overview of transaction patterns and cybercrime threats seen in the region.
This regional deep dive analysis looks at trends and attack patterns seen in the ThreatMetrix® Digital Identity Network® during the first quarter of 2019.

While EMEA represents a less risky online environment than many other parts of the world, fraudsters in the region are becoming more sophisticated, with a growing threat of organised, networked cybercrime.
Based on actual cybercrime attacks that were detected during real-time analysis, the report is an essential addition to any reading list in order to understand:
Cybercrime Risks Across the Customer Journey
The Growing Threat of Networked Cybercrime
Tracking a Fraudster Across Multiple Organizations and Industries
Top Attack Originators in Europe