Linda Straub Jones, Director Market Planning, Compliance Products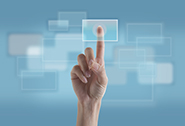 The CFPB posted its top 9 priorities over the next two years, below is a recap.
In February the CFPB posted a document outlining the subjects they will be concentrating on over the next couple of years. In its introductory statement, the CFPB explains that it is focused on creating a consumer financial marketplace that works for all consumers. Their mission is to make markets for consumer financial products and services work for consumer and responsible providers by making rules more effective, by consistently and fairly enforcing those rules, and by empowering consumer to take more control over their economic lives.
The CFPB has been making this plan over the past year, by reviewing industrywide problems, and deciding which ones to concentrate on over the next 24 months. Below are the topics they have chosen:
1) Arbitration: The CFPB is against arbitration clauses being written into loan agreements; especially those that prohibit class arbitrations. Of interest is their finding that "consumers rarely bring individual lawsuits but that class actions are an effective way to enable large numbers of consumers to secure relief for small dollar claims."
2) Consumer Reporting: The CFPB would like better furnishing by creditors and others who furnish to credit bureaus, and would also like to see more accurate data distributed by the consumer reporting agencies. They also mention thin-file consumers, and they'd like something done about it so those consumers will be able to obtain credit from mainstream lenders.
3) Debt Collection: This item is a continuation of the ANPR (Advanced Notice of Proposed Rulemaking) that the CFPB put forth in November 2013. The CFPB's main goals around debt collection are:

Substantiation of balance
Debt Selling Collection items on credit bureaus
Adding originators to be covered under the FDCPA
Respectful, lawful collection tactics
No more robo-signing for affidavits and court documents
The CFPB states in this section that they will finalize a rule that will establish clear rules of the road relating to debt collections.
4) Demand-Side Consumer Behavior: Educating the consumer as it relates to their financial well-being is another big initiative of the CFPB. As a result of this one, we can expect more tools for consumers relating to financial awareness.
5) Household Balance Sheets: Also relating to consumer financial responsibility and related to #4 above. The CFPB wants consumers to be aware of the evolution of their household balance sheet, how it changes, and how consumer's use of financial products change over time. The CFPB aims to initiate a research program aimed at better understanding of the factors that promote or inhibit the financial health of households.
6) Mortgages: The CFPB is not only focused on potential discrimination in the mortgage lending market, but they are also focused in trying to prevent another mortgage crisis like we had in 2008. We can expect underwriting standards to be reviewed and ability to repay assessments to be strengthened.
7) Open-Use Credit: Open-use credit is defined by the CFPB as any credit product that is offered without an expectation that the loan will be used for a specific purchase. It may be secured or unsecured. This includes credit cards, overdraft products, payday loans, auto title loans and installment loans. The CFPB is looking to limit rollover loans from payday lenders, keep fees related to these loans in check, and to help avoid what they call "consumer debt traps".
8) Small Business Lending: While the CFPB is generally concentrated on consumers, Congress also directed them to monitor certain aspects of the market for small business lending. We can expect the Bureau to look at fair lending laws, and to make sure creditors have access to the data needed to identify the business and community development needs and opportunities of women-owned, minority-owned and smaller businesses.
9) Student Lending: This will include student loan origination and servicing markets. The CFPB wishes to align repayment options with appropriate consumer outcomes to ensure consumers obtain the full benefit of available payment options.
While this is a lot for the CFPB to cover in the next 2 years, they have been making headway on each of these over the past couple of years, and they are well into the rulemaking process on many of the items above. Keep your eyes on the CFPB's web site (www.consumerfinance.gov), as they will be posting press releases there once rules or bulletins relating to the above are finalized.