LexisNexis Health Care partners with organizations to enable them through the use of our data, analytics, risk scores and technology. Build on decades of experience, our capabilities have a proven track record of improving health risk identification and data quality; driving down costs and exposure to fraud, waste and abuse; enabling compliance; and delivering unprecedented insights that translate into efficiency and operational excellence.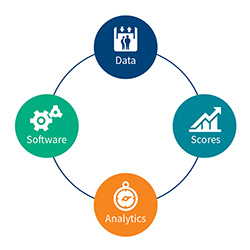 Our data, scores, analytics and technology can help:
Health Care Information
Technology providers
Consulting Groups
Data Suppliers
Our mission is simple. We work with you to identify the right mix of assets to help solve your immediate challenges and deliver additional value to your customers. As a LexisNexis Alliance Partner, you will be a member of an elite team that leverages data, scores, analytics and technology to solve the health care market's leading challenges. Our customers trust our ability to recognize industry challenges and leverage data assets and advanced technology to deliver powerful, effective solutions to overcome obstacles and achieve commercial success.