Government regulations under the 21st Century Cures Act have laid out requirements for health organizations in order to facilitate new interoperability goals. Healthcare insurers are working to make provider directories downloadable and to give members easier access to their own health information. Frost & Sullivan spoke with IT and business leaders to find out more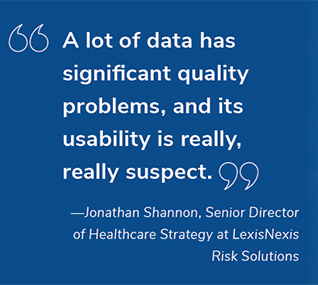 about their experiences in addressing these interoperability requirements: their data exchange challenges and the lessons learned. The findings are available in this series of articles.
A lack of free-flowing data makes it more difficult for providers to fully understand their patients and prevents payers from accessing the necessary insights about their members to accurately predict costs. When health data is compartmented or degraded, impedes optimal health outcomes for all parties. A fully functioning health data exchange can also help with quality reporting, the treatment of chronic conditions and empowering patients to take better charge of their own care.
The way healthcare organizations interact today is not sufficient or sustainable because of longstanding obstacles such as siloed healthcare data and poor data quality. Additionally, member consent may not always be captured during the enrollment process or even later on if members choose to refuse to exchange that health data. So what can healthcare organizations do right now to help move the industry forward?
New technologies may create avenues to overcome some of the existing barriers and improve the free exchange of this sensitive health information. Application programming interfaces (API) can improve access to information, wearable devices can record and transmit patient data, and natural language processing could pull valuable input from free-text physician notes. Just to name a few.

Shifting to cloud-based interactions have also been a positive step toward greater flexibility, lower overall cost and faster sharing of information. Fast Healthcare Interoperability Resources (FHIR)-based APIs provided capabilities for greater transparency of policies. All of these technology advancements have the potential to transform healthcare delivery for payers, providers and patients.

Harmonizing data from different sources and in different formats while protecting patient privacy will require new capabilities and protocols to achieve. Download the article series to hear from health IT and business leaders about how they're approaching these challenges.