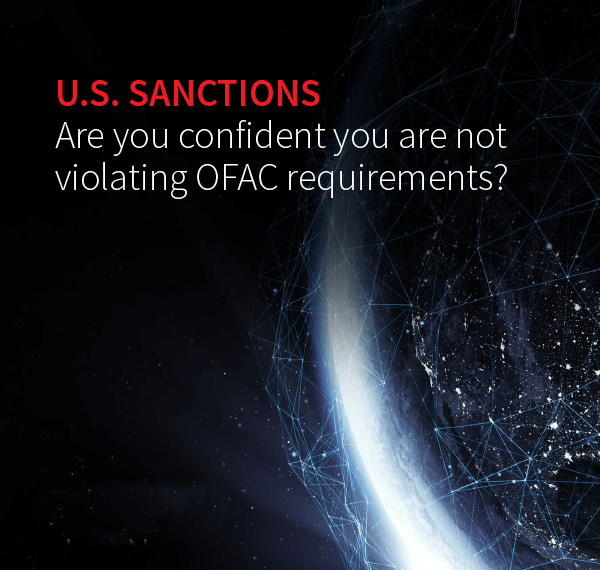 OFAC states that all U.S. organizations and individual persons must comply with OFAC regulations or face penalties. The focus has broadened in the past two years to include industries in addition to financial services including manufacturing, shipping, telecommunications and more.

As a result, everyone must avoid conducting business with anyone or any entity on the sanctions lists which are expansive, continually updated and cover individuals, businesses, states and vessels.

The penalties for infringement are onerous. In 2020, the highest OFAC fine in 2020 to date is $7,829,640*. When the costs of remediation, legal counsel and reputational damages are added, the total cost is significantly higher. Subsequent violations result in even tougher penalties.

Improve your effectiveness with a solid
watchlist screening
strategy fueled by the right combination of technology, risk data and sanctions insight. LexisNexis® Risk Solutions helps strengthen OFAC compliance by combining the extensive coverage of over 1,500 constant watchlist updates, industry-proven screening technology and advanced analytics.
Discover what you need to know to protect your company and strengthen OFAC compliance when you download the e-book.
*Source: U.S. Treasury