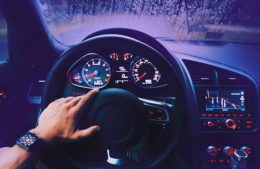 LexisNexis® Risk Solutions recently announced the launch of our newest LexisNexis® Drive Metrics scoring model, a high-performing telematics-based scoring model that can take auto insurers' existing rating plans to the next level with a significant boost in lift and segmentation.
Before telematics-based scores and attributes came on the scene, auto insurers were limited to using traditional rating variables to determine appropriate premium pricing. Now, with access to driving behavior attributes alongside other standard rating variables, this paradigm shifts completely. When combining telematics-based driving behavior insights with traditional data elements, you're able to evaluate risk at a more granular and personalized level than ever before.
Boosting lift and segmentation with a high-performing telematics scoring model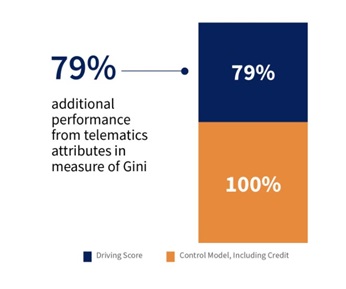 This model was designed specifically to complement other standard variables in your rating plan and delivers 79% additional lift above standard rating factors to the predictability of driving risk. The separation power between top and bottom claim frequency is also very high, at 8.7x lift. The model performs strongly across coverage types so insurers can see differentiated claim relativities and recommended discounts.
The new model broadens the range of insurance carriers who can seamlessly integrate and take advantage of telematics data in their existing auto insurance rating programs to help improve segmentation, pricing and profitability.
How to make the most of your rating plan with telematics data
Whether you're a carrier new to telematics or are already leveraging some telematics data today, this new model can give your existing rating plan a leg up through improved segmentation and performance. Telematics-based scoring models are key to deriving ratings that reflect a clearer picture of risk so you can deliver more personalized quotes that please prospects and customers. But not all scoring models are created equally. Our eBook, Telematics-Based Scores Drive More Precise Ratings, explains the four critical factors that should be included in every scoring model.
The newest Drive Metrics scoring model is available for testing through LexisNexis® Telematics OnDemand, enabling you to deliver faster and more accurate risk assessment as early as point of quote. To learn more about how you can take your auto insurance rating plan to the next level with telematics data and driving behavior insights, please call 800.458.9197 or email insurance.sales@lexisnexisrisk.com.