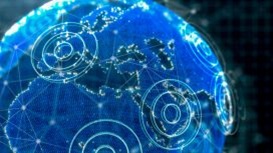 More than 30 countries, representing well over half the world's economy, have imposed more than 30 sanctions and export controls on Russia. As events in eastern Europe continue to unfold, the implications for anti-money laundering, counter-terrorist financing, sanctions, and other regulatory obligations are rapidly evolving. Recent changes of note include new mandates related to the screening of high-risk entities,
various new sanctions from the U.S. Treasury's Office of Foreign Assets Control (OFAC
), and an
executive order issued on April 6
, 2022. These developments underscore the importance for insurers to quickly and confidently access the most up-to-date data to ensure your business is not falling behind.
LexisNexis Risk Solutions monitors regulatory activity around the world and gathers new sanctions and related information in a highly structured and standardized way, enabling efficient, effective, and more comprehensive compliance with regulatory expectations. We collect sanctions-related data in 57 languages from regulators around the globe, then we make the data available to our customers to help you make more informed risk decisions. For example, we continue to capture current updates to the EU Consolidated List, the OFAC SDN and Non-SDN lists, UK Sanctions List, and the Her Majesty Treasury watchlists daily to help ensure customers can continue to comply with regulatory obligations.
As part of OFAC's executive order issued on April 6th, the following are now prohibited[1]:
Importing into the United States products from the Russian Federation including crude oil, petroleum, petroleum fuels, oils, natural gas, coal, and other coal products
Any new investment in the energy sector in the Russian Federation by a United States person
Any financing, facilitation, or guarantee by a United States person, wherever they are located, to any investment in the Russian Federation
Any transaction that evades or avoids or attempts to violate any of the prohibitions set forth in an executive order issued on March 8

th

, 2022.
Additionally, OFAC has imposed blocking sanctions on three additional major Russian financial institutions, and the U.S. Treasury is sanctioning Russians who own properties and businesses in the United States. This is important as many of these assets may have insurance coverage.
Our Bridger Insight® XG Service and our WorldCompliance watchlist screening database can deliver insights you need about the potential risk associated with your customers, vendors and third parties. You can screen your client base, transactions, and vendor and supplier portfolios against sanctioned entities and locations. These solutions adhere to the OFAC sanctions, as well as other governing agencies' requirements. We also follow the guidelines and mandates set forth by the U.S. Treasury to help your organization:
Screen against more than 1,300 sanctions and watchlists (including OFAC, HM Treasury Lists and European Union Lists)
Screen more than 1.8 million politically exposed persons, including relatives and close business associates globally to address the U.S. Treasury customer due diligence mandate
Screen more than 5 million risk entities from over 240 countries and territories
Bridger, along with the WorldCompliance database can be fully automated to save your compliance team time and money and configured to your specific requirements. Make sure you have the compliance tools you need to adapt to the changing compliance landscape. Contact us today to learn more about how we can help.
---
[1] This list is not exhaustive nor is this blog intended to provide legal advice. Always check with your counsel before acting upon new regulations or laws.