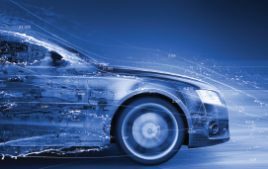 The P&C and Life insurance industry is heavily dependent on insights gleaned from data, especially within underwriting and ratings. To make better decisions about coverage and risk, insurers are constantly seeking new data points to create more effective predictive models.
Sources for this data, however, are continually evolving and growing. What was once vital for pricing is now being supplemented with "non-traditional" data sources, like telematics data. Data scientists see an opportunity to harness growing amounts of telematics data and deliver actionable insights to help the industry react in real-time to shifts in driving behavior.
Emerging data points
In the mid-1990s, credit emerged as a major data point used by insurers to determine risk and pricing. Those carriers who adopted the use of credit models early on had a major competitive edge. While credit is still used by virtually all insurers to this day, fast-forward a couple of decades and the insurers find themselves on a precipice–seeking the next emerging data point that will transform their business.
In her presentation at the General Motors (GM) Women's Summit earlier this year, Lisa Greenberg, Lead Data Scientist, U.S. Connected Car at LexisNexis Risk Solutions, shares how telematics is that next data set that can significantly boost auto insurers' rating programs with added lift and improved risk assessment. Lisa covers how insurers, with drivers' consent, can leverage telematics data – speed, mileage, braking, and so on – to help provide fair pricing and a more personalized customer experience.
As Lisa Greenberg puts it: "We help insurers utilize data across their workflow and are constantly working to provide new data elements to help make those critical decisions…My team is bridging the gap automotive and insurance industries and harnessing power of telematics utilizing connected vehicles."
Watch Lisa's GM Women's Summit presentation titled 'Driving Data Science for Automakers and Insurers: When Miles, Identity and Money Matter' below as she shares details on the follow three topics:
First: Evolution of insurance and connected vehicles
Second: COVID-19's impact on driving behavior
Third: Predictive power of telematics data.