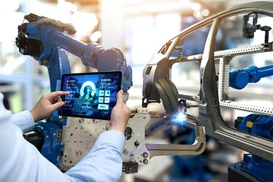 To help automakers in their efforts to locate current owners of recalled vehicles, LexisNexis Risk Solutions has introduced LexisNexis® Recall Clarity, a solution that can expand automakers' outreach, leading to higher recall completion rates. Read on to learn how on average we have helped automakers locate 96% of hard to find vehicles and append customer contact information on 99% of those vehicles.1
A better way to improve recall repair rates
Automakers devote significant resources in managing recall campaigns, including customer outreach. Despite this investment, there was an estimated 53 million vehicles on the road in the U.S. with open safety recalls in 2019—that is almost one out of every five cars in the U.S. Why are so many vehicles unrepaired, even after all these years? One reason is related to the sale of the vehicle itself. As vehicle ownership transfers from one person to another, owner and address knowledge erodes, making it difficult for automakers to locate and contact owners of recalled vehicles.
With more than 40 million used cars sold in the U.S. each year, compounded by the fact that more than 45 million people move each year2, the need for an efficient way of notifying the owner of a recall, which in some cases can be life-threatening, is crucial. Relying on information gleaned solely from traditional data sources could make it more difficult to locate and contact current owners of recalled vehicles. This in turn makes it harder for automakers to ensure their vehicles are as safe as possible for their customers and drivers. This is where LexisNexis Risk Solutions can help.
For better results, act sooner
Of course, having the data available is only one part of the solution. As the saying goes, "timing is everything." By leveraging Recall Clarity earlier in your recall efforts, we can help you meet recall recommendations made by NHTSA and get ahead of well-documented diminishing returns by more quickly identifying car owners.
According to the Stout 2019 Automotive Warranty & Recall Report, recall completion rates plateau after three quarters. We also know that the older a vehicle is, the less likely it is to have recall repairs completed. Recalls initiated for vehicles made within the previous three years resulted in an 85% completion rate. For vehicles eight years or older, the completion rate drops below 40% [PDF], so it's no surprise that NHTSA recommends automakers look to use alternative data sources to provide another option to help increase recall repair rates.3
LexisNexis Recall Clarity helps automakers increase recall completion rates, leading to safer vehicles and peace of mind for auto manufacturers, dealers, and ultimately, auto consumers. Available in all 50 states, Recall Clarity blends our proprietary linking technology that leverages billions of records from thousands of data sources to deliver updated vehicle owner contact information. It can be tailored to your specific outreach needs to include email addresses, mobile phone numbers, secondary home data, and more. On average, we have been able to locate 96% of hard to find vehicles and append customer contact information on 99% of those vehicles.1
Email us at USConnectedCar@lexisnexisrisk.com or visit our webpage to learn more about how Recall Clarity can help you improve your customer outreach efforts, increase repair rates of vehicles with safety related recalls and help make your vehicles safer.
1 LexisNexis Risk Solutions 2020 Internal Research
2United States Census Bureau
3The Independent Monitor of Takata and the Coordinated Remedy Program: Update on the State of the Takata Airbag Recalls, December 22, 2020 https://www.nhtsa.gov/sites/nhtsa.dot.gov/files/documents/state_of_takata_air_bag_recalls_fourth_report.pdf
The Recall Clarity services are not provided by "consumer reporting agencies," as that term is defined in the Fair Credit Reporting Act (15 U.S.C. § 1681, et seq.) ("FCRA") and do not constitute "consumer reports," as that term is defined in the FCRA. Accordingly, the Recall Clarity services may not be used in whole or in part as a factor in determining eligibility for credit, insurance, employment or another purpose in connection with which a consumer report may be used under the FCRA. Due to the nature of the origin of public record information, the public records and commercially available data sources used in reports may contain errors. Source data is sometimes reported or entered inaccurately, processed poorly or incorrectly, and is generally not free from defect. This product or service aggregates and reports data, as provided by the public records and commercially available data sources, and is not the source of the data, nor is it a comprehensive compilation of the data. Before relying on any data, it should be independently verified. LexisNexis and the Knowledge Burst logo are registered trademarks of RELX Inc. Other products and services may be trademarks or registered trademarks of their respective companies. © 2020 LexisNexis Risk Solutions.
---
Automotive Insights
LexisNexis Automotive Insights is the go to resource for discussion on helping you maximize your data productivity and efficiency to help improve the car ownership experience.