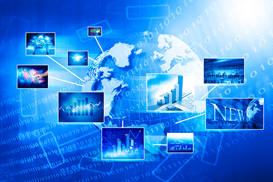 The insurance market has got an incredible track record of innovation. Over the last 40 years or so the business has had to adapt to a lot of new technologies: seat belts for example, and anti-lock braking (ABS) which began appearing on high-end vehicles in the 1970s, becoming a common installation on many models by the late 1980s.
As of the 2012 model year, automakers in many countries were required to include anti-lock brakes as part of the standard equipment on all passenger vehicles. We've had air bags since 1999 and then side air bags and rear-window curtain bags, electronic stability control. Insurance discounts for ABS vary, but we have heard of 5% to 10% quoted from different insurers.
So adapting insurance rating for changes in vehicle technology is not something new. But certainly, with Advanced Driver Assistance Systems (ADAS) and the increasing level of monitoring software, active drive intervention, and the sheer pace of change, the stakes are rising for insurance underwriting.
Many of today's vehicles have technologies that monitor driver input and the environment around the vehicle and warn the driver when they detect the possibility of a collision. They may automatically brake or steer the vehicle if the driver does not act to avoid the collision. Lane keeping alerts, blind spot detection and rear crash prevention also show real-world insurance benefits and road safety benefits.
For today's premium level cars the cost of software and electronics can reach 35% to 40% of the cost of a car, comprised of 70-100 separate pieces of hardware, computers or ECUs. These vehicles already contain millions of lines of software code, approaching the level of software in a modern jet fighter (source: Technical University, Munich).
So with these increasingly digital, modern vehicles, it is our job in insurance – and the companies that support insurance like ourselves at LexisNexis Risk Solutions – to deliver pay-back to the consumer, and to make real the insurance benefits.
Very little of what we pay for insurance today has anything to do with the automobile that we drive. It has mostly to do with who we are and what we've done, our past motor insurance history.
Current risk rating has a lot to do with financial history, driving history, and really demographic information about the driver. That's what's most important. And then companies will layer on information about the vehicle, things like how much the vehicle weighs, the base purchase price of the vehicle, the number of cylinders, the number of doors, the horsepower, the passenger capacity, other basic factors like that.
But the overwhelming balance of what we pay for insurance is about us as individuals. And that's really because the current factors related to the vehicle, such as horsepower, sedan or coupe type, or number of doors, are fairly poor predictors of risk, and that of course is what insurance companies are trying to do: predict risk.
As a result, probably about 80% of the typical auto insurance premium relates to who we are, and about 20% relates to what we drive. Now that we have this new world of Advanced Driver Assistance Systems, some big changes are underway. ADAS is becoming the primary selling proposition for just about every auto maker, features that help keep us safe and connect to what's going on in the environment around the vehicle such as traffic signals, weather or mileage considerations.
That's what ADAS focuses on, and it's coming out in the vehicle fleet in a big way. There's good news for us as consumers and there's good news for insurers who can take these risk factors and turn them into useful business insight. Numerous studies, and our own LexisNexis Risk Solutions research on the efficacy of ADAS features, shows that they really work.
Automatic Emergency Braking (AEB) systems alone are preventing crashes, front to rear impacts, in the order of 30%, 40%, even 50% reductions in front to rear impacts. That's a very significant number in terms of insurance and keeping people safe.
Insurers want to understand those systems so that they can price their policies accordingly. And where we at LexisNexis® fit in is in a couple places. Firstly by verifying and classifying the thousands of different types, brands and names for these individual features. Every auto manufacturer has its own name for a forward collision warning system with automatic emergency braking, to take just one example. There are about 2,000 ways that auto manufacturers describe these features. We normalize those down into about 50 features, creating a common language.
Secondly we're using use our contributory data platforms – in the markets where these are operating – to then enrich how that vehicle language gets translated into insurance loss performance. With that we can show insurance providers what it really means, so that eventually they can take that language in, and define an individual vehicle, with its precise vehicle build sheet, extras and standard features.
What we expect to see happening is that the 80/20 balance of driver rating factors and vehicle rating factors will shift, to maybe a 70/30 balance, maybe a little bit more than that. It's a shift that's already happing behind the scenes. And, if the future of the semi-autonomous or fully-autonomous vehicle actually arrives, that balance might flip to 30/70 at the point where the technology starts doing more of the driving than the human.
That future is of course still far off. But what we're doing right now is help insurance companies understand what's on the vehicles being built today, and prepare them for what's coming over the next three to five years, as those technology features become more sophisticated.
The good news is that when autonomy comes, we're helping insurance companies build their expertise on those foundations, to understand where technology will fit in, when the day of full autonomy arrives. We are doing that in a relatively new way for the insurance business.
We're talking about global technology changes to vehicles, being applied to different auto insurance markets around the world, with other diverging factors such as local data regulation, local insurance quoting, intermediaries, software houses and delivery mechanisms, different average age of vehicles and different connectivity in markets. In relation to live data for serving telematics policies it means connecting to different cellular and technology standards, and different hardware devices, for connected cars.
Global and local considerations
What this means for us at LexisNexis Risk Solutions is that our technology experts and product management experts have been busy in multiple conversations with automakers and insurance carriers around the world, to test and deliver our LexisNexis Vehicle Build product in the most streamlined way possible. For example, we know that some countries are able to consume Vehicle Build data in near real-time at point-of-quote whereas others cannot, yet. Some markets where we operate need data linking from the vehicle registration to the VIN. National vehicle records databases are at different levels of preparedness and we have built out technology models to cover all along the insurance workflow.
It's been a unique journey. Our historic product development model, up until recently, has been to build a product usually in the US, and then pick it up and deliver it into a new market. We try to leverage as much of the code base as possible, and then localize it for the individual market. But the new way, and Vehicle Build is probably the first truly natively global product that we've built in this way, is to build a core functionality that incorporates the requirements of multiple markets. As a result there's much less localization that has to be done. That's what we've done with Vehicle Build, resulting in easier integration challenges for the insurance carrier and then for the insurance interface of the automaker, on their part.
We're proud to have incorporated LexisNexis Vehicle Build requirements, from the get-go, from the US insurance market, from continental Europe, and from the UK, and it's also applicable in Brazil, China, or other markets.
It's a challenging process. But it's also evidence of greater standardisation of insurance products globally, and how we at LexisNexis Risk Solutions have matured in terms of the way we build products.
Our insurance clients around the world, and especially multi-national clients, appreciate the work that's been done and they understand how it's going to meet the changes to their own business models.
Next time you get a quote for motor insurance, or you're choosing your next vehicle, spare a moment to question the advanced safety features on your own car. The industry is at the start of a very important journey in relation to risk rating for vehicle technology. For insurance it's vitally important that this technology can be translated into benefits in terms of the pricing and quoting model, and other benefits for the consumer.
Click to download more information about LexisNexis® Vehicle Build and our ADAS classification system.
LexisNexis Risk Solutions, part of RELX, is a global data technology and advanced analytics leader, with customers in over 100 countries worldwide.
If you have a question or a sales-related enquiry Contact Us and a member of our Client Engagement team will be in touch.
---
Automotive Insights
LexisNexis Automotive Insights is the go to resource for discussion on helping you maximize your data productivity and efficiency to help improve the car ownership experience.