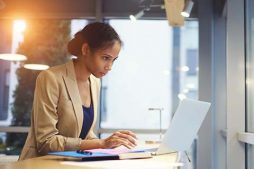 Is your watchlist solution as robust as it needs to be?
When you're choosing a watchlist screening solution, it's essential to understand the scope of your screening needs:
Should compliance with the Office of Foreign Assets Control (OFAC) mean you should be screening more than just the basic watchlist?
Is your organization looking for compliance beyond OFAC? Do you wish to also screen for Politically Exposed Persons (PEP)?
If OFAC compliance is your primary focus, a basic watchlist screening tool is usually enough. However, if you need PEP scanning, then a more robust screening solution may be in order.
Essentially, a PEP is defined by the Financial Action Task Force (FATF) as an individual who is or has been entrusted with a prominent public function. Business conducted with, by, or to these individuals may require additional scrutiny.
Most watchlist screening solutions offer options to scan multiple lists and help your organization stay compliant with basic OFAC and US Patriot Act compliance. However, if you have overseas clients, insured property, persons, or entities, you may need to go further to scan for PEPs. Usually, these more advanced screening solutions can be added to your existing screening capabilities.
Requirements for Doing Business With PEPs
The standard guidance for doing business with PEPs is Politically Exposed Persons (Recommendations 12 and 22), published by FATF. This independent intergovernmental body develops and promotes policies to protect the global financial system against money laundering, terrorist financing, and the proliferation of weapons of mass destruction. Its published Recommendations are recognized as the global anti-money laundering (AML) and counter-terrorist financing (CFT) standard.
FATF's published guidance requires that financial institutions and insurance companies doing business with PEPs, their family members, and their close associates implement additional preventive AML/CFT measures. These requirements mainly involve effective due diligence to know who your customers are.
Recommendation 12 (Politically Exposed Persons) is part of FATF's overall set of customer due diligence requirements, the foundation of which is Recommendation 10 (Customer Due Diligence). Recommendation 22 (Designated Non-Financial Businesses and Professions: Customer Due Diligence) lays out when the requirements in Recommendations 10 and 12 apply to these types of businesses.
The ability to determine if customers or beneficial owners are PEPs depends upon the effective implementation of customer due diligence measures, including identification, verification, and ongoing due diligence.
As with any AML/CFT compliance, your goal in identifying PEPs and related individuals is to prevent any problems from arising. Preventing problems through appropriate screening and other customer due diligence is always more desirable than solving problems after they happen.
If you are looking for a more comprehensive screening solution, please reach out to LexisNexis Risk Solutions representative for all your compliance needs.