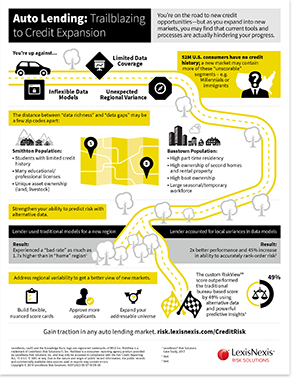 Custom models that take into account regional variability in credit risk can be incorporated into scorecards and give you a dynamic ability to consider regional differences.

Alternative data is critical in helping lenders approve more applicants, enhance risk-based decisioning and expanding the scorable universe.

View this infographic to see how you compare in the race for credit expansion.