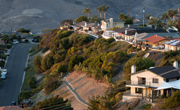 The annual mortgage fraud report provides a full analysis of mortgage fraud activity nationwide. Findings show that application fraud and misrepresentation continues to pose an increased threat while appraisal and property valuation fraud has hit a new five year low.
The complete report delivers a detailed examination of the current composition of proven mortgage fraud and misrepresentation involving mortgage industry professionals and examines trends across several key areas, including:
Suspicious Activity Report (SAR) filing trends
Mortgage Fraud by state and metropolitan areas
Collusion data by geographic area
Default statistics by geographic area
Read on to gain a better understanding of how mortgage fraud trends can impact your business.