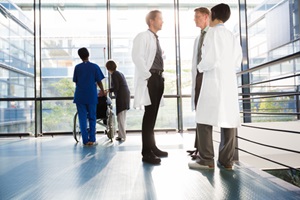 The days of a pharmaceutical or medical device manufacturer sales representative calling on a familiar physician to detail a new drug compound or a clever bit of laser technology may soon be gone. Now, more and more drugs and devices are involved in integrated delivery network sales that generally include selling to a combination of hospitals or systems, large medical groups, long-term care services, outpatient centers and pharmacies.
That means life sciences organizations must get to know a whole new kind of customer. It's intimidating, but even the most labyrinthine integrated delivery network maze can be successfully—and profitably—managed.
When a life sciences organization has a partner with the right data and the best-in-class ability to identify and interpret key market dynamics, that life sciences organization can paint a clear picture of how the integrated delivery network uses its products and how much of its revenue each one represents. Integrated delivery network sales strategies must always involve this type of data analysis to optimize its sales strategy and reach sales goals.