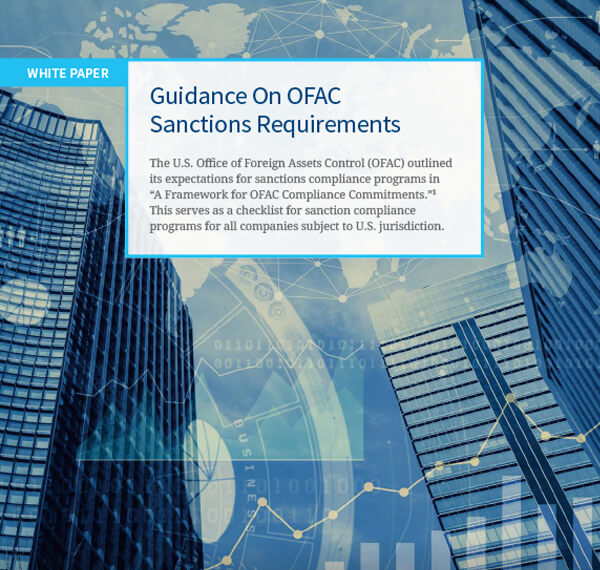 OFAC clarifies its expectations for sanctions compliance programs.
The U.S. Office of Foreign Assets Control (OFAC) issued over $1.2 billion in settlements and fines for sanctions non-compliance in 2019. The majority of those penalties were imposed against non-financial institutions. If any organization, in any industry, questions whether OFAC means business, they have only to look at these actions to find their answer.
OFAC's "A Framework for OFAC Compliance Commitments" provides guidance on its compliance requirements. At the heart of the framework is OFAC's objective to protect the U.S. financial system from abuse by strengthening sanctions programs.
OFAC outlines five essential components of compliance:
Management commitment – Foster a culture of compliance that starts at the top.




Risk-based approach – Tailor compliance programs to address potential risks.




Internal controls – Establish compliance policies and procedures.




Testing and auditing – Continually evaluate and update your compliance program.

Training – Provide annual, sanctions-specific training to appropriate employees.
In an appendix to its framework of compliance requirements, OFAC provides a useful list of 10 common violations that have led to enforcement actions over the years.