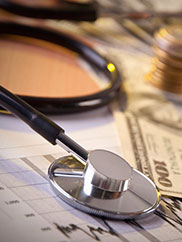 Data is perhaps the single greatest asset of health care organizations. From marketing and sales, to product development, to verification and compliance, provider data can be considered the lifeblood of operations across the entire enterprise—and across the entire health care industry. Running a health care company without data would simply not be possible.
Data quality drives operational effectiveness and success. But not just any data quality will do. LexisNexis® Health Care has made gathering, maintaining and delivering the industry's most comprehensive and reliable data priority number one.
Learn how LexisNexis is committed to delivering quality data to enable better health care decisions by downloading the paper.