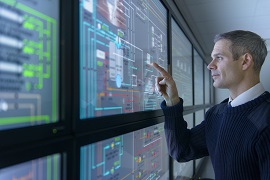 While many property and casualty (P&C) carriers have incorporated third-party data and analytics into their application and underwriting processes, few have integrated them deeply into their claims process.
To assess how having more data earlier can evolve the claims process, LexisNexis conducted a study of more than 10 million features from A.M. Best's top 20 carriers. Download the whitepaper and discover:
Key findings of the study illustrating that incorporating more data can lower severity payments by 25% while also reducing attorney involvement and shortening cycle times
An impact case study outlining the return on investment for a typical mid-size carrier after integrating more data earlier in the claims process
Eight qualities and capabilities to look for in a data and analytics provider
Access this white paper and learn how integrating third-party data and analytics into the claims lifecycle can help you achieve competitive differentiation and increase profitability—through greater efficiency, reduced costs and increased customer satisfaction.