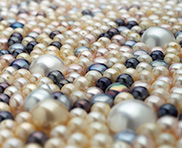 Targeting and segmentation for revenue growth, market share capture, and sales and marketing efficiency.
With sales volume in the multi-billions, the United States remains the largest market for pharmaceutical products and medical devices. Therefore, a streamlined life sciences marketing strategy should take advantage of the massive amounts of claims intelligence available for better insight into specialty pharmaceuticals, hospitals, health systems, payers, durable medical equipment suppliers and more.
Traditional tactics only scratch the surface. To see how your life sciences marketing plan can be bolstered by medical claims data, download our white paper today.