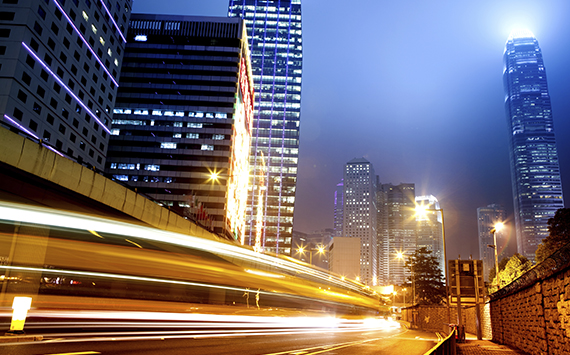 Speed identity verification while defending against risk
LexisNexis® InstantID® provides robust identity coverage that helps increase verification rates and support informed decisions to help your business:
By harnessing the power of the LexisNexis identity repository and our proven scoring and analytic technologies, InstantID provides a strong foundation for Know Your Customer (KYC) and Customer Identification Program (CIP) programs. With tools to help minimize exceptions, support deeper due diligence and protect against compliance and fraud risks, InstantID positively impacts the customer experience and your overall success.
Simplify compliance with critical regulations
By delivering access to the industry's most robust identity database, InstantID simplifies compliance with Section 326 of the USA PATRIOT Act. InstantID automates watchlist checking and searches a comprehensive set of global terrorist watch lists, including the Office of Foreign Assets Control (OFAC), Politically Exposed Persons (PEPs) and others. A succinct report provides an easy-to-interpret index that summarizes the level of verification, highlights potential risk indicators and delivers additional verification information to support enhanced due diligence efforts.
Combat identity fraud with deeper identity insight
InstantID combines powerful and effective identity verification, validation and fraud detection tools to instantly authenticate individuals. With access to the industry's most robust database and the LexisNexis® Fraud Defense Network Event Activity Data, you can instantly connect to aggregate information from over 83 billion public and proprietary records that cover 95% of the U.S. adult population, including entities with limited credit and financial histories. We deliver analytics backed by LexID®, our proprietary advanced linking technology that synthesizes disparate data sets and intelligently examines data interconnections to provide meaningful identity insight and help uncover indicators of potential fraud.
Instantly expand your perspective into true customer risk with InstantID with Digital Insights
InstantID with Digital Insights leverages the LexisNexis® Digital Identity Network® of more than 1.4 billion unique online identities and behaviors to provide real time visibility into key digital identity attributes as an applicant moves between devices and applications. Capture a comprehensive 360-degree view of identity risk by verifying the physical identity and assessing digital identity risk and behavior patterns to uncover anomalies that may signal high-risk identities or activities associated with the input phone and email address. Isolate networked fraud attempts and cybercrime with a more complete identity verification solution that includes physical and digital identity risk insights.
Verification and validation
The LexisNexis® InstantID® identity verification solution verifies essential personal information such as name, address, date of birth or social security. It searches billions of records and thousands of independent data sources in order to quickly provide valuable information on the identity.
Comprehensive risk assessment
InstantID® alerts you to any indicators of identity theft or fraud. It identifies potentially high-risk data elements—such as prison addresses, campground addresses, disconnected phone numbers and social security numbers of deceased persons—and summarizes the results in an easy-to-interpret verification index and a LexisNexis® FraudPoint® score. This identity verification solution can be configured to also perform an automatic check of the Office of Foreign Assets Control (OFAC) list of known terrorists.
Streamline discrepancy resolution
InstantID helps reduce identity verification failures and delays from mis-keys with intelligent tools that automatically flag mis-keyed information and return corrected data. Support faster discrepancy resolution with access to multiple levels of detailed information, including name variations, such as marriage, with dates of changes, and address variations with dates associated.
Understand digital identity risk
Capture a holistic view of customer identity with InstantID with Digital Insights. Increase your visibility into digital identity risk by fully understanding the online activity associated with the applicant phone number and email address. Benefit from our powerful LexisNexis Digital Identity Network and comprehensive risk insights.