You can provide the best Medicare services possible for your members, but if some proportion of them remain unaware of all you offer, they may not be living their healthiest lives. Communication is key. However, if your members are like many Americans, they move, they change their names and they remain hard to track down on an ongoing basis.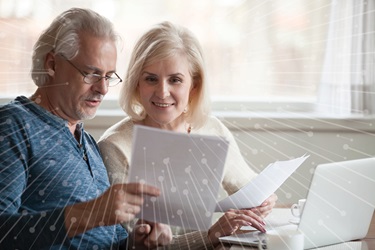 Referential data can help, as the Community Care Plan (CCP) of South Florida learned. CCP was struggling to keep contact information up to date for its 130,000 members. This is a hospital-owned, safety-net Provider Service Network that serves a vulnerable population in Broward County. The makeup of their patient population makes it even more challenging to maintain an accurate "global address book" of member contact information. CCP serves Medicaid, Florida Healthy Kids, and employee-sponsored health plan members, as well as the unemployed.
The CCP network had multiple reasons to optimize member communication, including:
Onboarding new members
Providing health related information
Closing care gaps
Understanding social and environmental factors
Promoting high quality, equitable and affordable healthcare
Adding to their challenge was 'data decay,' where information becomes less and less accurate over time. If you've witnessed data getting old and inaccurate at your plan, you're not alone. The US Census Bureau estimates that 35 million Americans move1; The Chicago Tribune reports 50,000 Americans request a name change2; and the US Bureau of Labor Statistics states about 21 million people change jobs every year3, all of which makes keeping in regular contact with members more difficult.
CCP started searching for a solution to help clear up their data discrepancies and to reach all their members, including the underserved members of their community. They wanted to make sure each member receives the information and resources they need to live healthy and fulfilling lives.
The Case Study explains why CCP partnered with LexisNexis Risk Solutions, a data analytics company, to get better referential data. The solution they used provided a quick 24-hour turnaround time for updated member contact data. This enabled CCP to contact new members quickly to make sure they are aware of their benefits.
Find out why CCP reported "immediate and significant improvements" after upping their game on member contact information. As their Senior Vice President and Chief Operating Officer explained, the more accurate member information has helped them get one step closer to their overarching goal of helping all members get and stay healthy.
Read the Case Study to learn how many additional members Community Care Plan was able to reach within the first 5 months using more accurate contact information.