The COVID-19 pandemic brought to light the great inequities in healthcare. Since then, health plans have positioned themselves to explore the use of social determinants of health (SDoH) data. Their goal is to use SDoH healthcare data to connect individuals with the support they need.
Though some health plans are still in a learning curve with SDoH, a framework has been defined to help healthcare organizations move forward. The Department of Health and Human Services (HHS) has published the Healthy People 2030 framework.
1
Health outcomes have been linked to the domains in the framework:
Economic Stability.
Education Access and Quality.
Health Care Access and Quality.
Neighborhood and Built Environment.
Social and Community Context.
As health plans look at their overarching strategy, they can use this framework to help drive health equity. The fact that HHS has published this and other materials indicates a vested interest in health equity.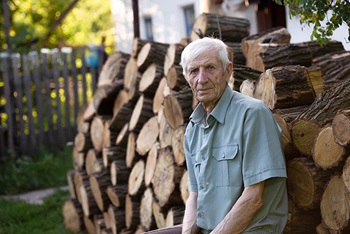 Why healthcare organizations should be engaged with health equity priorities
With social determinants of health accounting for up to 50% of health outcomes2, it makes sense for healthcare organizations to explore health disparities among their members. Better health improves lives and reduces costs across the system. There is plenty of research on chronic disease, especially diabetes, that show that intervening early will prevent worsening health of individuals, requiring less care in the long term.3
Also, government agencies are supporting health equity. The Office of the National Coordinator for Health Information Technology (ONC) has focused on health equity which may be a signal that more regulations may be on their way.
The National Committee for Quality Assurance (NCQA) recently introduced a social determinants of health screening measure to give health plans incentive to take more steps toward health equity.4 CMS is already talking about including this as part of Medicare Stars. Some States like North Carolina and Pennsylvania have already added some elements around SDOH, health equity or health disparity where they give additional reimbursement for a cohort of the population that's performing significantly lower.5, 6
Given the evidence and direction being forged for the future, health plans are exploring more person and environment approach to services and interventions.
Where health plans should invest in SDoH
The foundation of effectively addressing social determinants of health is SDoH healthcare data. Health plans need it to better understand the people they're serving and their health journeys to give additional support where needed. Data is an investment and health plans need to explore different types of data. Not all data is created equal, and often collecting and acquiring data is a multifaceted approach. One method is of course survey data or patient interviews, but it's challenging. Asking healthcare providers to collect it complicates their processes and workflows. Surveys are often inaccurate, incomplete, or biased. Some organizations move forward with big initiatives that are not data driven, causing a problem when measuring results. You need to know where both sides of the gaps are to measure if it is (or isn't) shrinking. When choosing data sources, it's important to stay focused on standardized data which is critical for analysis and application. Also, you can have more confidence if the data source has been clinically validated as contributing to better health outcomes.
Barriers to SDoH initiatives
Evidence supports the use of SDoH healthcare data to impact health equity, but barriers remain. Though government agencies have made some movement forward concerning health equity and the use of SDoH for better healthcare, reimbursement and other policies haven't caught up. There is no clear incentive for SDoH programs outlined.
Other barriers are from the perspective of a health plan. For example, when looking at how to measure outcomes, organizations need to consider where the benefit will be realized. Sometimes there's a concern that benefits go to the "wrong pockets." For example, a member might miss appointments and not pick up prescriptions because they need transportation. If a health plan pays or provides the transportation services, the pharmacy may immediately see benefits before the health plan sees significant enough health changes that would affect their bottom line.7 Working with community-based partners and targeting members, this can be avoided. Another way to look at this is that these measures benefit both the patient and the community.
A business case for an SDoH initiative is a way to align with financial practices. If you don't have alignment with financial stakeholders, funding could be at risk. They'll require a plan with goals and expected outcomes.
And finally, internal silos between social and healthcare teams within a health plan can cause barriers for social determinants of health initiatives.
Four Things Needed for a Successfully SDoH Initiative
If you are approaching a new initiative, it's important to consider these four aspects:
Identify barriers to healthcare for your population
Meet the social services need to improve or remove the barriers
Implement your program to impact healthy behavior
Evaluate outcomes
As your program(s) mature, you might want to consider your overarching strategy for long-term success. Are you communicating your mission to your internal workforce? Do you have a strategy to develop relationships with community-based organizations? Are you planning to contribute your results to research? These are some questions you should ask to ensure your programs thrive into the future.
Watch this webinar video to learn how two large health plans are moving forward with SDoH initiatives. They share program details and learnings.