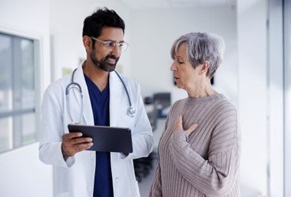 Provider Density Trends: Primary and Specialty Care
LexisNexis Risk Solutions analyzed contact and license information of the U.S. healthcare providers in its Provider Data Masterfile™ to uncover insights regarding data accuracy, availability and access.
Download the Brief to Reveal:
How often prescriber data changes.
The metropolitan areas seeing the biggest change in the number of primary care providers
The metropolitan areas with the highest and lowest number of heart disease patients per cardiologist
Why is this Important?
Up-to-date provider data is required to support patient/member needs like filling prescriptions, facilitating communication between care teams, or finding a new doctor. With millions of healthcare practitioners across the United States, keeping provider records clean and accurate is daunting. This analysis shows substantial changes in demographic and license information over time, impacting where and how providers practice and the services available to consumers. Additionally, not all metropolitan areas are created equal, with some areas showing provider growth and exceptional specialist coverage, while others are seeing a drain of providers or a specialist shortage.