Healthcare consumerism advanced quickly during the COVID-19 pandemic. Now healthcare organizations not only have to not only be concerned about keeping data secure but also securing data in a way that is consumer friendly. In addition, health plans make it their business to make sure that all levels of computer abilities can navigate their site with ease.
Though consumerism is here to stay, regulatory requirements have also had impact on data security. Interoperability is going to make it possible for a person's healthcare data to be present at all healthcare settings, but it also requires data sharing with many entities. There is a certain evolution in healthcare cybersecurity where we've gone from, lock it up, throw away the key, keep it safe, to now we need to have doors for people to come in and the doors are expanding every day.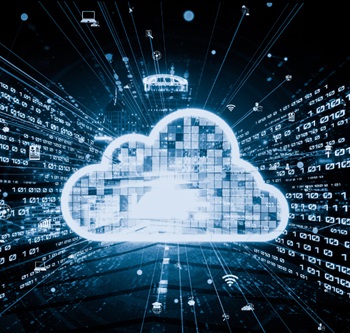 When you ask who's knocking at the door, you introduce user friction. So how can healthcare cybersecurity change to manage the balance of risk to user friction in these challenging times? This balance always answers to risk and protecting data. Health plans prioritize member trust and may add some friction, so members feel protected.
Healthcare data is a preferred target for bad actors. Many articles refer to the value of healthcare data on the dark web.* There are differing opinions on why. Healthcare is different in that a medical record is for a lifetime and if stolen, it's hard to clean up the consequences. Submitting false claims with someone's identity information is one example of fraud that occurs often. But honestly, it doesn't matter why. Health plans are adapting to the new healthcare data landscape, a full secure ecosystem where several entities share data and impact each other if there is a breach. Healthcare cybersecurity must change with the technology to protect against negative chain reactions.
Watch this panel discussion to learn more about how health plans are adapting to technology changes and data sharing with new sources while protecting their member data. Hear from health plan CISO Devin Shirley how health plans are protecting member data.
* https://www.securelink.com/blog/healthcare-data-new-prize-hackers/