The eHealth Initiative Foundation and the LexisNexis® Risk Solutions healthcare business convened multiple groups of cross-industry stakeholders to gather expert opinions on the use of social determinants of health (SDOH) data for the good of patients.
Medical care alone has a very limited effect on overall population health and could be significantly enhanced by pairing with approaches that address SDOH.1 The results of those discussions are now summarized in The Guiding Principles for Ethical Use of Social Determinants of Health paper.
The document incorporates the perspective of payers, providers, public health, life sciences, pharmacy and consumers as they relate to the use of social determinants of health. The Guiding Principles for Ethical Use of Social Determinants of Health focuses on educating and guiding the industry and policy makers on the value of leveraging SDOH data for maximum good in healthcare, while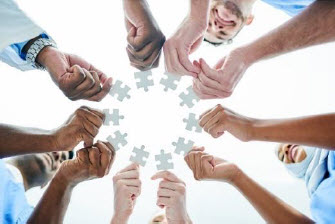 addressing privacy and security concerns.
The U.S. generally recognizes the five overarching categories that Healthy People places SDOH into—Economic Stability, Education, Social & Community Context, Health & Healthcare, Neighborhood & Built Environment. The vast majority of U.S. healthcare dollars and efforts are spent on clinical factors instead of addressing the underlying socioeconomic and behavioral factors that greatly impact patients' health.3 SDOH data can be used to identify the most vulnerable populations and gives providers and health plans meaningful insights into the health of their patients. SDOH improves patient and population health by contributing to the complete picture of an individual.
By integrating SDOH insights into care plans, healthcare stakeholders can recognize the need for, and enable access to, additional services or interventions for individuals, such as programs related to accessing healthy food, providing reliable housing, or helping patients manage isolation and loneliness, ultimately driving better health and wellness outcomes. The move to value-based care models makes it imperative for providers and care givers to have access to complete patient information, which enables care of the individual beyond the clinical condition. As the benefits of addressing Social Determinants of Health become further substantiated and data insights become more mainstream, it is important that as an industry we address ethical use and transparency. This white paper outlines the ethical uses of social determinants of health data as agreed upon by all participating organizations.
1 https://www.nejm.org/doi/full/10.1056/NEJMsa073350#t=article