Labs and medical device companies achieve financial success and valuation by improving top line revenue, profitability, and minimizing risk. With the number of individuals turning to high-deductible health plans rising, the risk of not achieving revenue goals increases. In 2017, it's reported that high-deductible plan patients accounted for 30% of hospital revenue – increasing the amount of bad debt. This same trend is expected to carry over to other ancillary healthcare organizations like clinical labs and medical device companies.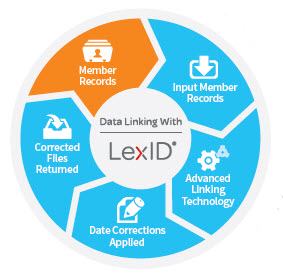 Increased patient payment responsibility makes revenue cycle management strategies more important than ever. Getting invoices into the hands of the right patient is a must. Mistakes not only leave revenue on the table but they leave labs open to HIPAA violation risk. Labs and medical device companies need the ability to maintain and protect patient information which is in a much greater state of flux than most realize.
Protecting the patient's confidentiality is of paramount importance, clinical labs and medical device companies are obligated to ensure the patient's privacy as well as to deliver the bill to the correct individual.
By downloading our white paper, you can learn how your business can take steps to avoid HIPAA violation risks by keeping patient contact information current and accurate.