10/02/2023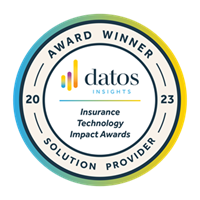 ATLANTA — LexisNexis® Risk Solutions announced that its LexisNexis® Firco™ Continuity product has been honored with the Best Sanction/Watchlist Screening Innovation award by the 2023 Datos Insights (formerly Aite Novarica) AML (Anti-Money Laundering) Impact Awards. The AML Impact Awards recognize industry leaders pioneering new and disruptive financial crime products and capabilities whose innovations bring the financial services industry one step closer to triumph in the fight against fraud, money laundering and other illicit activities.
"Financial crime compliance has become increasingly challenging to keep up with as sanctions and watchlists are rapidly changing, putting financial institutions at risk," said Becki LaPorte, strategic advisor for fraud and AML at Datos Insights. "Firco Continuity addresses these concerns by providing an efficient and effective real-time transaction screening solution to detect and flag potential risk of illicit financing."
Firco Continuity™ is a leading, more complete and scalable real-time transaction screening solution that provides sanctions compliance, reduces control costs and establishes readiness for regulatory scrutiny. Firco Continuity provides businesses with an end-to-end solution from the preparation of data to transaction screening auditing, including filtering and alert remediation. Enhanced traceability allows customers to quickly answer regulator questions on previous alert decisions. Available on cloud or on premise and following an API-first approach, Firco Continuity easily integrates with existing IT systems and is supported by technologies that enable optimal performance and scalability.
Datos Insights advisors and industry experts selected award winners based on innovation, competitive advantage, market needs/drivers, impact, value and future roadmap. This is the second year in a row that LexisNexis Risk Solutions has won the Best Sanction/Watchlist Screening Innovation category, with last year's honor being LexisNexis® Financial Crime Digital Intelligence, a financial crime compliance solution that leverages digital identity data to transform compliance workflows.
"Financial crime within the global financial ecosystem is a real problem, costing enterprise-sized organizations millions of dollars (USD) per year to not only fight criminal activity, but to demonstrate compliance to fast changing regulations. We are proud to receive recognition from Datos Insights, which is further proof that our screening solution excels at supporting the changing needs of our customers," said Grayson Clarke, senior vice president, LexisNexis Risk Solutions. "The global cost of financial crime compliance continues to rise due to time-consuming and error-prone manual reviews of growing alert volumes. By providing solutions to address the complex and rapidly changing regulatory environment in real time, organizations can reduce their compliance burden and meet their current and future transaction screening requirements while enabling global financial transparency and inclusion."
About LexisNexis Risk Solutions
LexisNexis® Risk Solutions includes seven brands that span multiple industries and sectors. We harness the power of data, sophisticated analytics platforms and technology solutions to provide insights that help businesses and governmental entities reduce risk and improve decisions to benefit people around the globe. Headquartered in metro Atlanta, Georgia, we have offices throughout the world and are part of RELX (LSE: REL/NYSE: RELX), a global provider of information-based analytics and decision tools for professional and business customers. For more information, please visit LexisNexis Risk Solutions and RELX.
About Datos Insights
Datos Insights delivers the most comprehensive and industry-specific data and advice to the companies trusted to protect and grow the world's assets, and to the technology and service providers who support them. Staffed by experienced industry executives, researchers, and consultants, we support the world's most progressive banks, insurers, investment firms, and technology companies through a mix of insights and advisory subscriptions, data services, custom projects and consulting, conferences, and executive councils. Visit us on the
web
and connect with us on
LinkedIn
.