Dynamic digital identity intelligence differentiates fair punters from unwanted fraudsters in near real time.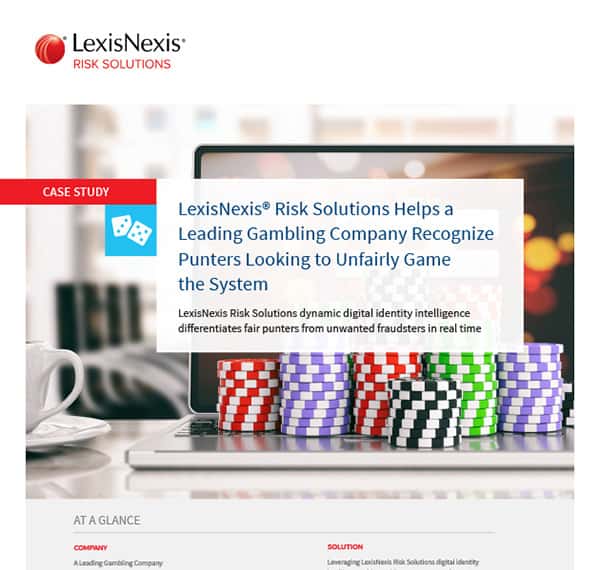 As online gambling grows in popularity and prevalence, it continues to attract a larger and more committed group of players. The vast majority of these are good, responsible gamblers who enjoy a regular flutter.

However, the industry also attracts its fair share of punters who are looking to game the system, either through small time bonus abuse or fixed odds betting, through to large-scale fraudulent syndicates involved in match fixing and insider fraud.

This gambling company has a reputation as one of the most trusted brands in the industry.

The brand has a strong ethos of upholding fair play practices, relying on detecting and blocking behavior that jeopardizes company reputation or the enjoyment of its many trusted customers. It offers sports betting products online, by telephone and on mobile devices, which now account for a high percentage of overall transactions.
A solution was needed that could help identify and block problem players, whether they were first-timers, or those who were consistently reoffending, perhaps under the guise of a new identity. Read the full case study to learn more.