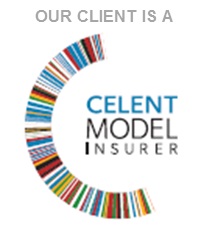 Recently, The Savings Bank Life Insurance Company (SBLI), which provides life insurance products to individuals and families throughout the U.S., was looking to satisfy the needs of today's life insurance applicants by providing faster turnaround times, while reducing underwriting costs. To achieve these goals, they turned to advanced analytics and predictive modeling solution, LexisNexis® Risk Classifier, to accelerate life underwriting and remove the need for invasive tests.
As a result of its implementation of LexisNexis Risk Classifier, SBLI was a 2017 Celent Model Insurer Award Winner in the "Data Mastery and Analytics" category. The "Data Mastery and Analytics" category highlights carriers that are taking advantage of the data that is available and creating value for their organizations and clients. In its recognition of SBLI's initiatives for expedited cycle times and enhanced customer experience, Celent highlighted the insurer's results, including:
Reduction in average processing time, which took 25 days prior to implementing LexisNexis Risk Classifier. With the new process, a number of SBLI's policies are now approved within 24 hours
Elimination of the need to draw fluids and conduct exams; and
Improvement in policy pricing and the placement of applicants into appropriate risk classes.