Keeping electronic health records (EHR) updated with accurate provider data is a challenge for many healthcare organizations. The University of Vermont Health Network learned how expensive this problem can be, and how addressing this challenge can result in significant labor savings.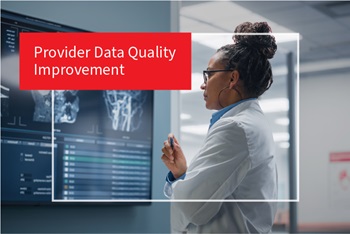 The University of Vermont Health Network chose LexisNexis® Risk Solutions and our Provider Data Intelligence Suite to improve the quality of provider data within its EHR platform. Business value for this initiative was measured by calculating labor hour savings and total cost avoidance. These results reflect outcomes after the first month of implementation. This project is a continuous improvement process with updates ran monthly.
Goal: Automate monthly Epic® updates with Provider Data Intelligence Solutions from LexisNexis Risk Solutions.
Objectives: Increase reliability of provider data required for key business processes and reduce full-time employees time required to manually maintain provider data.
Scope: Provider records from the local region including VT, NH, and 16 NY counties.
Business Results: Potential labor hour avoidance and manual labor savings were significant.