Breast cancer impacts 1 in 8 women in the United States today. Health systems, pharmaceuticals and medical devices companies need data and analytics related to breast cancer diagnosis and treatments to appropriately staff hospitals, provide the right care and ensure the proper treatments for those who are diagnosed with the disease.
To meet these demands, healthcare needs robust claims analytics to provide insights into the types of procedures performed, medications administered and therapies used to treat breast cancer. When the right data from multiple sources is connected, providers, pharmaceutical and medical device companies can gain clear views into types of surgeries performed, therapies provided, geography and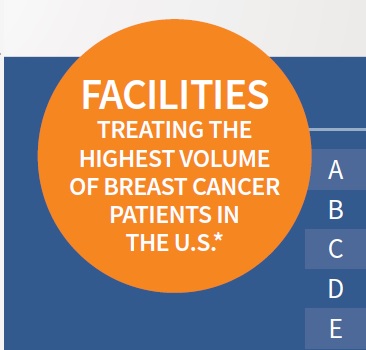 physician referrals patterns. These analytical insights help to improve the overall delivery of care and treatment options to those diagnosed with breast cancer. With these insights, healthcare organizations can make data-driven decisions that optimize their ability to provide care for their patients.
In addition, life sciences, medical device and pharmaceutical companies can use these insights to segment and target the right providers and networks to improve overall business growth. New therapies and devices can be introduced to high volume physicians to provide patients with cutting edge care to improve overall survival.
Our two infographics provide insights from our
MarketView™
product. Some of these insights include information on types of diagnostic procedures (MRI, mammograms) by state and top treatment locations. Deeper insights can provide your healthcare organization with information needed to improve overall care and target the right facilities and physicians who are performing the most procedures.

Download our infographics today to see the types of insights our MarketView™ solution can provide your healthcare organization.