In order to further understand the challenges surrounding provider information, the Health Care business of LexisNexis Risk Solutions commissioned Xtelligent Healthcare Media to conduct a survey of provider organizations. The survey sought to identify healthcare provider data governance decision-makers and understand the effect of inaccurate information on operational efficiency.
The survey yielded 101 qualified responses from organizations across the health system, including independent hospitals, teaching hospitals, independent physician groups, and federally qualified health centers. We sought to answer questions around data quality, such as:
Who owns the responsibility of maintaining accurate provider data in health systems?
Which departments are impacted by provider data quality?
How will patients and providers be impacted by these provider data challenges?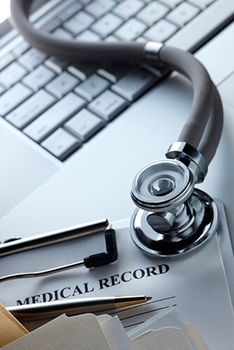 Research estimates the healthcare industry spends more than $2 billion every year on provider data management. And yet, an average of 49 percent of all provider directories have at least one inaccuracy according to a Centers for Medicare and Medicaid Services (CMS) report of Medicare Advantage organizations.
Without accurate healthcare provider data, patients can get lost in the system and providers are unable to submit referrals to another doctor for continued care with confidence. As patient volumes increase, the need for better healthcare coordination and interoperability intensifies. Healthcare provider data management is often set aside, leaving organizations to focus exclusively on the accuracy and security of patient data. However, provider data is equally important as it enables proper care coordination, smooth transitions of care, and improvements to the quality of the patient experience.
Common errors range from unlisted locations and contact information to a provider's status as accepting new patients when the inverse is true. These errors can appear small and be easily rectified, but at-scale discretions can be detrimental to productivity and time-consuming to fix. Using targeted analytics to clean provider data in support of better overall data management would have a direct impact on care coordination.
From information technology to strategic planning, decision-makers should focus on the importance of healthcare provider data, beginning with determining ownership of provider data—the biggest barrier facing healthcare organizations. To learn more about the impacts of provider data governance on healthcare, download the white paper.