While financial organizations have long been vigilant about compliance risk, they're not the only ones that must tread with care. Increasing regulatory scrutiny means businesses in all sectors are now vulnerable to compliance actions including financial penalties and criminal charges. Life Sciences organizations—medical device manufacturers, biotech firms, blood and tissue centers, and laboratories—are among those in the crosshairs.
For life sciences companies, a check-the-box compliance program is no longer adequate to safeguard against money laundering and terrorist financing that could result in severe regulatory and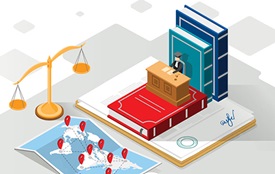 financial penalties.
An investigation can cut into business performance, productivity and profitability for years. And global events such as a novel coronavirus lead to disruptions in the global supply chain. Now is the time to build greater visibility into diversified supply chain management.
Checking watchlists to lessen compliance risk seems simple, but that is far from the truth. A closer inspection reveals the complexity and three common barriers to watchlist screening. Download the white paper to learn more about these barriers and the right strategy to overcome them.