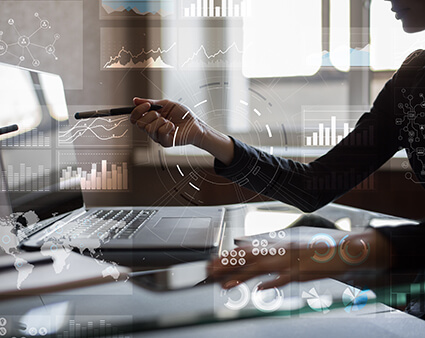 Enhance data intelligence. Improve insights. Unlock the power of data for your organization and the clients you serve by integrating robust identity, consumer, healthcare, and provider data at scale to drive business growth all while making healthcare better.
There's no question that data and technologies continue to play an increasingly critical role in healthcare workflows and businesses. Access to integrated data assets through application programming interfaces (API) are the future of health IT platform development. And you need the right pieces of the data puzzle to paint a full picture of the patient that goes beyond just their health information securely, precisely, and confidently.

Working alongside a trusted and proven IT partner will enable you to further empower your organization and deliver greater value to your clients, enhance current portfolios, and drive new technology offerings forward. Our best-in-class data and insights, along with a history of success in healthcare and other regulated industries, can provide your business with a competitive advantage in the health information technology market, while keeping pace and staying ahead of the curve with the dynamic industry changes.