Healthcare data savviness continues to evolve, and interoperability is becoming a reality. Though readiness deadlines have come and gone, payers continue to grapple with many challenges. Lack of technical resources and in-house skill sets are just a couple of areas that have slowed progress of Patient Access API data exchange.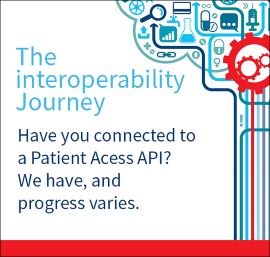 Are payers able to comply with the Patient Access mandates of the 21st Cures Act? Not entirely. Our recent interoperability readiness survey shows that up to 64% of surveyed payers are only somewhat prepared or need additional time or third-party help.
We have gathered data to get a deeper sense of exactly where data exchange capabilities are not meeting the full intent of the mandate. Our report analyzes information around data accessibility and developer support.
Would a consumer be able to figure out a way to request their health records? Accessibility for users could be better with many of the entities that we engaged with. We found that only 40% of entities we tried to connect to have a clear and easy process for users/members. Our report also details the usability of these APIs and registration processes associated with accessing the data.
From a developer standpoint, we explored if plans set up a formal support mechanism and how much support they offered. What kind of test data is available? Where can developers ask questions? It varies among entities and our report gives insight into what developers can expect.
Read our report to learn more about how ready payers are to meet the vision of full interoperability.