Medical staff, pharmacists and pharma reps are also finding efficiencies in using these tools. Despite the growing use of portal technology across healthcare, privacy and security are cited as a primary concern among patients when accessing (or choosing not to access) the information contained within.
Healthcare data and patient information is an attractive asset to hackers. Personally Identifiable Information (PII) in the hands of the wrong person not only leaves healthcare organizations exposed, but it puts patient lives at risk. To address these privacy and security concerns, LexisNexis® developed a suite of solutions to provide security at each point of access, including multi-factor authentication to balance ease of access with security. Our solutions ensure security with a seamless experience for patients.
Multi-factor authentication, the process of authenticating a user through at least two independent elements or "factors," employs a combination of any two of the following:


Something you know: A user name, password, PIN or answers to questions




Something you have: A token, access card or key fob




Something you are: Your fingerprint, voice (i.e. biometric)
The LexisNexis Multi-factor Authentication for Healthcare suite of solutions assesses the risk of both physical and digital identity attributes. Our approach balances both security and ease of use by patients and medical professionals.LexisNexis delivers high predictive identity intelligence and fraud decisioning tools that allow you to: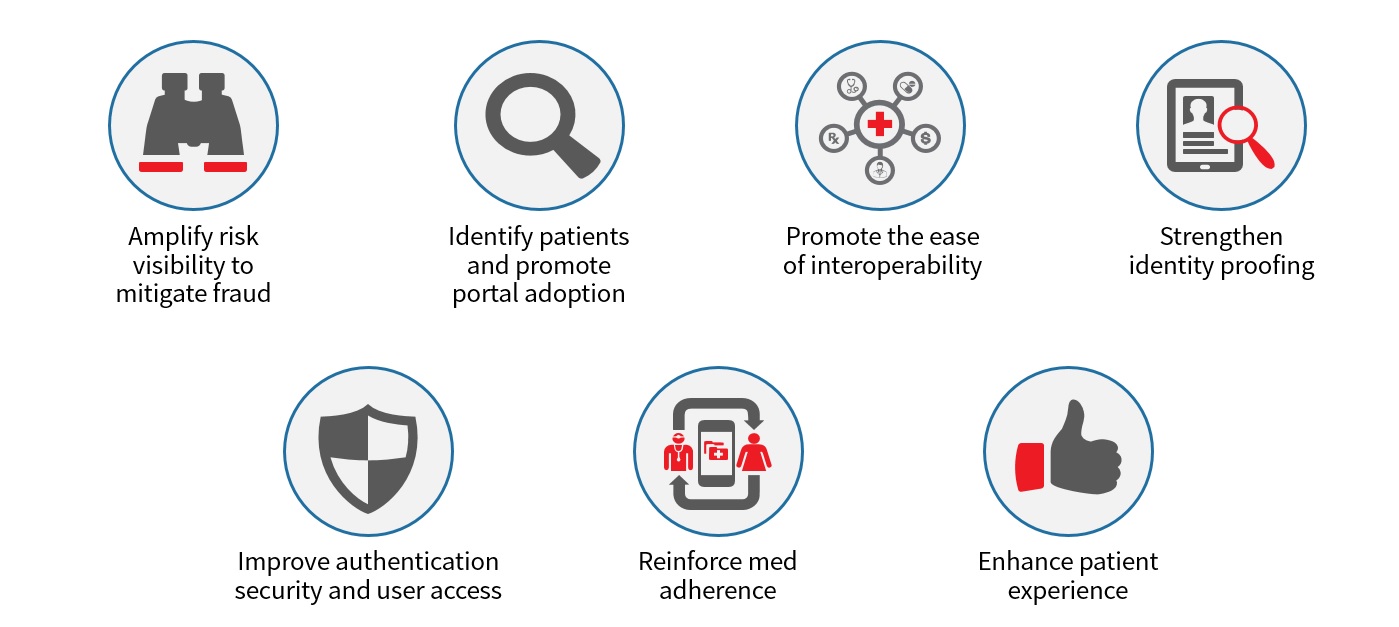 By leveraging LexisNexis robust, intuitive cybersecurity and risk management solutions, you have the power to create a seamless, yet secure workflow for all healthcare users.
Another often overlooked security threat comes from external systems. Sometimes it's not just about protecting identities, but protecting systems and devices as well. Any system that can access PII can pose a threat...even more reason for a robust and layered security strategy.