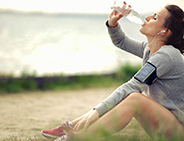 In the face of rising medical claims costs, payers are looking to improve patient engagement in their own health. Founded in 2011, EveryMove offers strategies, products and services designed to get people to take the right actions for their heath and spend less time in the health care system.
With so many new consumers lacking traditional data, like claims and clinical records, EveryMove chose to test and measure the ability of non-medical, socioeconomic data to fill in major gaps in member health profiles, and to accurately predict health risk and improve clinical outcomes.
See how their search for the right data partner took their predictive modeling to the next level by downloading our case study.