As regulations from the 21st Century Cures Act begin to be enforced, healthcare provider and payer organizations need to be sure they comply to avoid potential fines and penalties. The Interoperability and Patient Access final rule puts patients and members front and center in helping to manage their own care. New technologies such as application programming interfaces (API) will be needed to provide better access for patients, empowering them to take greater control over their own care. This implementation is a difficulty within itself, but it also requires tackling once and for all the long-running challenge of patient matching.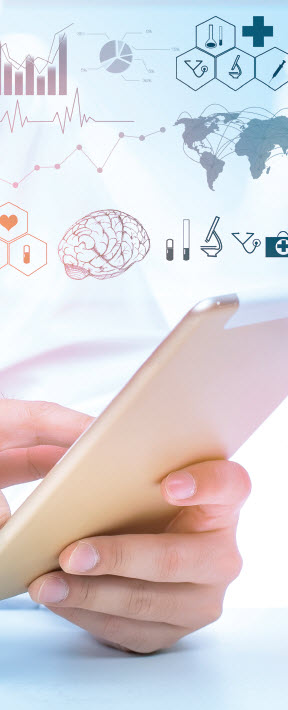 Payers and health systems have long struggled with the issue of duplicate patient records and having inaccurate or missing information within those records. When it comes to matching records, at a base level we must first understand the significance of both underlinking and overlinking. Each can have a large impact on compliance, health outcomes and patient safety, and organizational reputation. We explore this further in the white paper.
And new healthcare trends are creating additional elements that can't be ignored. For one, patients are seeking care at a growing number of healthcare facilities, including walk-in clinics and virtual care providers. Each new patient visit creates another step in consolidating the full picture of their health via patient matching. Second, industry mergers and acquisitions are forcing disparate patient data to be integrated within existing systems. The list goes on.
As of now, payers and providers rely on probabilistic patient matching algorithms. Within their Enterprise Master Patient Index (EMPI) and Electronic Health Records (EHR) systems, it's a struggle to ensure true matches. The algorithms are likely matching records as well as they possibly can, but the limitation is with the data itself. Healthcare organizations only have the data they have. Without external demographic data, they simply don't have enough information to resolve patient and member identities with a high level of accuracy regardless of the sophisticated algorithms in place.
This is why switching to referential matching through a reliable data partner is becoming so critical not only to meet regulatory requirements but for better patient care. External data elements can fill in the gaps to ensure much higher matching accuracy.
LexisNexis Risk Solutions has spoken to both large payer organizations and numerous healthcare CIOs, and it is clear that health IT leaders across the industry recognize that patient matching is a common, ongoing problem. Many experts have repeatedly called for the creation of a unique patient identifier to solve the patient matching problem, but that reality seems a long way off.
What is working now is the use of third-party data from multiple sources such as credit bureaus, insurance records, motor vehicle registration and more. LexisNexis Risk Solutions is a leader in driving innovation in referential matching data through its LexID® technology. It can even match records when demographic data changes and it assigns a unique identifier to each golden record to mitigate the risk of exposing sensitive health information.
Download the white paper "Accurate Patient Matching: Why It's Critical to Get It Right" to learn more about:
The additional challenges that payers and providers are facing today in light of the new interoperability rule
The risks and nuances of underlinking and overlinking data
How referential matching can lead to more accurate patient matching in EMPI & EHR systems
What concerns payers and providers are tackling right now with accurately matching patient records
The importance of selecting the right patient matching technology partner