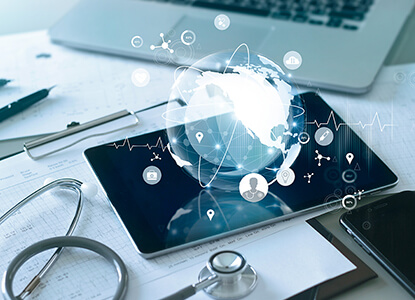 A push towards collecting real-world data (RWD) and increasing focus on producing real-world evidence (RWE) to improve patient outcomes has created the need for an accurate longitudinal view of patients. This data needs accurate matching and linking over time and needs confidentiality in compliance with HIPAA standards.
It also needs to be able to ensure high confidence in combined data to link events and outcomes for the correct patient. This approach enables the tokenization engine to link together records that don't "look" similar enough in other matching algorithms, while meeting HIPAA compliance standards. For example, our tokenization engine takes claims for Patient A, who has two different addresses and variations on her last name, and differentiates her from a sibling at the same address with a similar name, into a single record.
This tokenization process can help healthcare organizations link, secure and de-identify protected health information such as personally identifiable health information (PII/PHI), personal health records (PHR), electronic health records (EHR), and electronic medical records (EMR) while maintaining privacy and compliance and a high degree of precision.