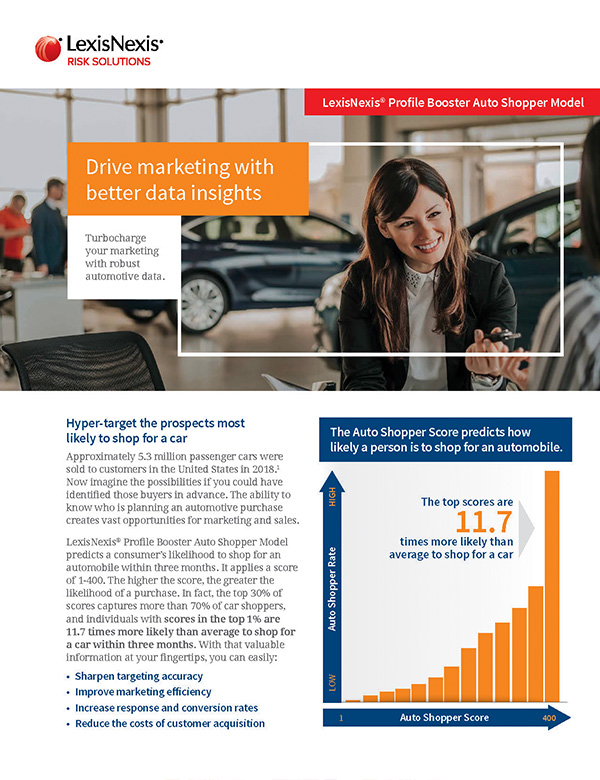 LexisNexis® Profile Booster Auto Shopper Model predicts a consumer's likelihood to shop for an automobile within three months. It applies a score of 1-400. The higher the score, the greater the likelihood of a purchase. In fact, the top 30% of scores captures more than 70% of car shoppers, and individuals with scores in the top 1% are 11.7 times more likely than average to shop for a car within three months. With that valuable information at your fingertips, you can easily:
•
Sharpen targeting accuracy
•
Improve marketing efficiency
•
Increase response and conversion rates
•
Reduce the costs of customer acquisition
The power of predictive analytics
Quality data and advanced analytics are the power that fuels competitive advantage in today's auto industry. With insights from Profile Booster Auto Shopper Model, you're able to get to the prospects most likely to shop for a car first. LexisNexis® Risk Solutions uses public records compiled from thousands of sources as well as other proprietary data to identify individuals likely to begin their car-buying experience.