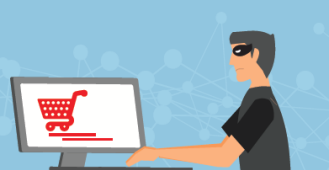 Yesterday's solutions aren't working in today's rapidly shifting fraud environment. Costs are rising while customers expect minimal friction with every transaction. Where is the best place to focus your fraud budget to improve profitability and preserve the customer experience?
Review our infographic for a detailed view into what's driving the rising costs of retail fraud. You'll see what issues are top of mind with your peers in the retail industry and learn what initiatives they are taking to reduce fraud costs. The infographic also illustrates how a multi-layered defense strategy can help mitigate fraud attempts with minimal impact to good customers.
Focus your resources on the right fraud solutions while reducing customer friction across your online channels. Read the infographic today.