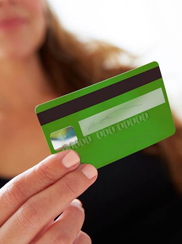 Our annual LexisNexis® True Cost of FraudSM study offers important insights into the profound effects of fraud on U.S. merchants, consumers and financial institutions. It establishes the actual cost of fraud as witnessed by merchants nationwide and provides key findings and specific recommendations for the industry.
For merchants, the past year was one of the most difficult on record, as a number of factors conspired to challenge their fraud prevention efforts. A combination of several massive data breaches flooding the black market with stolen card numbers, expansion into unknown new territory in terms of mobile and alternative payments and virtual currency, and fraudsters' last-ditch effort to make use of counterfeit cards before the implementation of EMV left merchants the worse for wear.
In 2013 merchants lost, on average, 0.68% of revenue—a 33% greater proportion than the previous year. In addition to their fraud losses, merchants also incurred more costs, with each dollar of fraud costing them $3.08, compared to $2.79 last year. Read on for additional conclusions and recommendations.