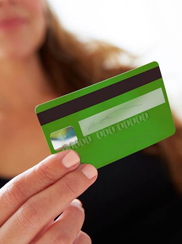 Our annual LexisNexis® True Cost of FraudSM study offers important insights into the profound effects of fraud on merchants, consumers and financial institutions. It establishes the actual cost of fraud as witnessed by merchants and provides key findings and specific recommendations for the industry.
2015 is an especially demoralizing year for merchants as fraud consumes even more revenue. All merchant segments are losing more revenue to fraud this year and, in the face of these losses, more merchants believe that the additional costs of mitigation are prohibitive.
The upward trend of fraud losses as a portion of revenue for all merchants continues in 2015 at 1.32%, up from 0.68% in 2014. While all merchant segments took a substantial hit on fraud losses as a percentage of revenue, international and mCommerce merchants were hardest hit with 1.56% and 1.68% loss, respectively.
Find out what's driving rising fraud losses and associated costs—and how to protect your bottom line.