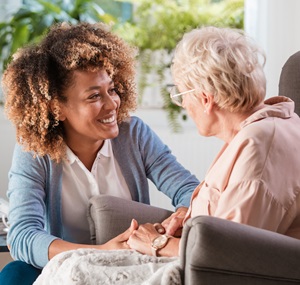 Health and Human Services (HHS) programs provide critical help to our nation's most vulnerable citizens. The integrity of these programs must be maintained to ensure that funding is available to those who need it most.

Although no precise measure of HHS program fraud exists, dual participation alone leads to hundreds of millions of improper payments annually when aggregated across all public assistance programs.

One of the most common types of fraud is dual participation, when individuals are enrolled in multiple programs simultaneously. Sometimes duplicate enrollment in public benefit programs is unintentional. For example, a family that relocates to another state may apply for new HHS programs without notifying agencies in the previous state. Other times dual participation may be deliberate double-dipping, such as parents who live in different states and both receive assistance for their children.

Current Fraud Strategies Aren't Enough

Although processes may already be in place to do simple Social Security number (SSN) matching on a quarterly basis, that isn't enough to protect the integrity of HHS programs. By the time dual participation is detected, the beneficiary has been put into the system and improper funds may have already been distributed. Unfortunately, the pay-and-chase approach is not an effective strategy.

What's needed is a solution that can accurately analyze program data in near real-time from across the country to proactively identify the likelihood that an applicant is already participating elsewhere.

Stop Fraud Before It Starts

LexisNexis® AmplifyIDTM Program Participation Analyzer is a front-end, near real-time, automated solution that reduces and eliminates improper payments. It allows agencies to detect dual participation and out-of-state cross-program participation before a payment is ever issued. And it has the unique ability to resolve identities and link data that lack common identifiers such as names, addresses, SSNs and more.

AmplifyIDTM Program Participation Analyzer immediately identifies dual participation that might otherwise go unnoticed or likely wouldn't be identified until much later in the process, thus reducing the costs associated with investigation and recovery activities.

Next Level Identity Matching

AmplifyIDTM Program Participation Analyzer uses advanced identity resolution to empower states to make confident decisions as identity matches occur. It assesses multiple components of an identity, looking at both current and historical information within the LexisNexis® repository, to make a determination on the likelihood of a match.

Compare this approach with a strict SSN-only matching, which neglects a wealth of intelligence that comes from evaluating the other identity components. SSN-only matches are proven to be poor indicators of dual participation. And states using them need to conduct further investigation into any matches, as they may represent data discrepancies or data input errors as opposed to fraud.