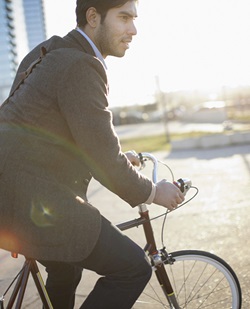 With the shift to value-based care, healthcare organizations must be able to determine the patients who need help, weigh their motivation to change, and then provide them with the right tools. Social determinants of health data, including information on relatives and associates, assets, trends over time, neighborhood and household characteristics and more, can be utilized to improve care management and risk stratification activities by understanding patients holistically.
LexisNexis
Socioeconomic Health Attributes
can improve care management. These attributes are derived from public and proprietary data sources, related to social determinants of health categories (such as neighborhood and built environment, social and community context, education, and economic stability), and can be provided at the individual patient level. They can be incorporated into new or existing predictive models to add value and help healthcare organizations holistically understand the needs of their patients.
Building on the capabilities of the Socioeconomic Health Attributes,
Socioeconomic Health Scores
deliver a composite score for each individual patient that provides valuable insights into which patients need the most help. This includes health barriers they may face related to a specific health outcome target. Examples include: