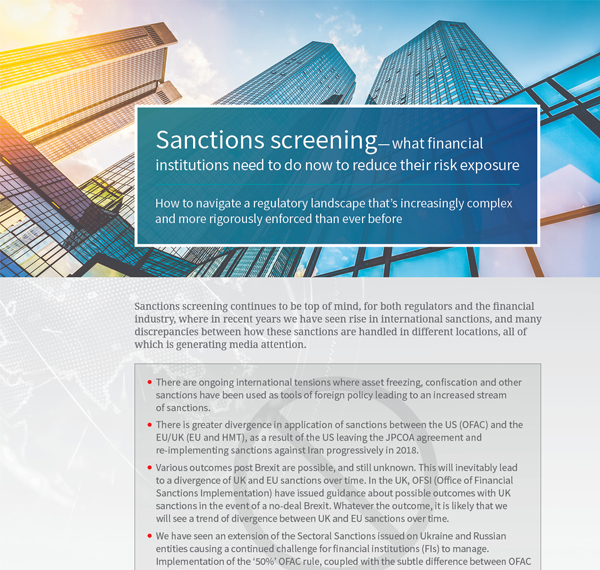 Growing complexity, increasing regulatory rigor and the inconsistencies between governments are raising the bar for sanctions compliance.
The Wolfsberg Group, an association of 13 banks, recently offered guidance with a framework of 10 core principles financial institutions should follow to ensure their sanctions screening and AML risk management processes are effective.
Our Point-of-View paper looks into the Wolfsberg Group's full list of guidelines, and offers advice on how financial institutions can best meet them.