Our solutions connect your business to robust technology, data and analytics that can transform your Financial Crime Compliance workflows and help you achieve greater costs and operations efficiencies across the customer lifecycle. Our one-source model encompasses all of your screening, investigation and ongoing monitoring needs to support a unified, more cohesive workflow – enabling you to focus resources on your core business and the customer experience.
With over 20 years of experience, we demonstrate our strong strategic commitment to fighting financial crimes including money laundering, bribery and corruption and terrorist financing. We are proud to be the provider of choice for leading global financial institutions and corporations that include seven of the world's top ten banks, the top 50 banks in the U.S. market, and we enabled over 140 billion sanction screens in 2019.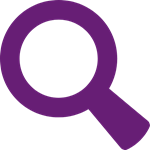 A powerful combination of industry-proven technology, advanced analytics, expansive global risk intelligence and unmatched industry experience enables your business to achieve a more effective end-to-end financial crime compliance workflow. We offer integrated and flexible tools and AML compliance solutions that support streamlined Financial Crime Compliance, economic sanctions compliance, Bank Secrecy Act and anti-money laundering compliance and anti-bribery and corruption compliance across the customer lifecycle.
Count on LexisNexis® Risk Solutions to help your business efficiently understand customer and third-party risk and increase the effectiveness and efficiency of critical financial crime and compliance management workflows.