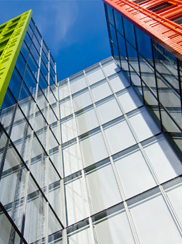 Financial institutions are seeking to expand the universe of prospects, but competition is fierce. One way to differentiate themselves is by going after prospects that others are not. Small and new businesses, which can be very profitable, present a great opportunity to do this. Small businesses have historically been under-targeted because they are difficult to "find," and they represent riskier investments.
LexisNexis® Risk Solutions addresses these issues through coverage of more small businesses, and linkages to information about the people behind the business which is often the best indicator of a small business' risk profile. Its superior coverage also helps to streamline verification, as part of the due diligence process. This white paper explores three key areas:
Credit Risk Decisioning – Uncover Hidden "Gems" through Better Coverage of Small and New Businesses
Compliance – Combat the Abuse of Shell Companies for Money Laundering, Terrorist Financing and
Fraud – Deter Business Identity Fraud through Verification and Authentication


Identity fraud is not just a crime committed against consumers—businesses present prime targets as well. In fact, identity thieves are increasingly targeting businesses. Better verification and authentication of applicant and customer identities can help to prevent business identity fraud.